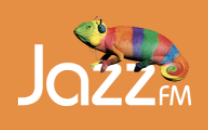 March 30th, 2021
Jazz FM's Bandcamp Friday Picks
Jazz FM loves and supports new music. So, our team have chosen artists and albums that they've been excited about for Bandcamp Fridays…
Since the start of the COVID-19 pandemic, Bandcamp has been supporting the music community through Bandcamp Fridays, where the music platform have waived their fees and given their share directly to artists and independent labels.
Over the course of 2020, 800,000 fans paid artists and labels over $40 million across the events.
We love and support new music. Ahead of the next Bandcamp Friday (2nd April 2021), our team have produced a list of artists and albums that they've been excited about and playing on the radio. If you have the means, we'd love it if you could support them too.
Jazz FM's April 2021 Bandcamp Friday Picks:
For the 2nd of April 2021, John Osborne, Helen Mayhew, Anne Frankenstein, Sarah Ward, Ruth Fisher, Tony Minvielle, Tim Garcia and Christian Bragg have selected a handful of their favourite records, songs and music that they've been listening to recently.
Have a look at who they think you should be supporting this Bandcamp Friday…
[…]
Entering Utopia by TuneTown – picked by Ruth Fisher, (Full Circle and The Performance Series)
Featuring three of Canada's top jazz improvisers, Kelly Jefferson, Artie Roth and Ernesto Cervini, this is TuneTown's second album featuring a collection of original compositions and two standards, intertwined with freely improvised segue ways and soundscapes. The album shows exactly why the Canadian Jazz scene is something to sit up and take notice of!