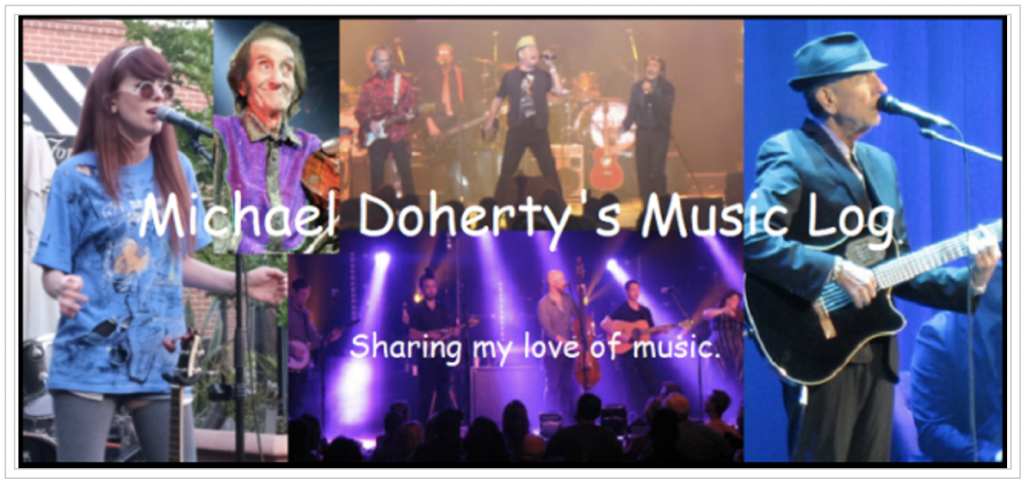 May 5th, 2021
TuneTown is the Toronto trio of Kelly Jefferson on tenor saxophone and soprano saxophone, Artie Roth on acoustic bass, and Ernesto Cervini on drums and bass clarinet. They put out their first album, There From Here, in 2019, and have now followed that up with Entering Utopia, an excellent album that features mostly original material, with all three members contributing. These tracks were recorded back in 2018, at the same sessions that yielded the group's first album.
The album opens with "Hello, Today," and right from its unusual opening with that percussion sounding almost like footsteps through a river or something, this track is something special. And when Kelly Jefferson comes in on saxophone, it is like he is calling down a vacant city street, calling people to come out. And of course they do. Once Artie Roth comes in on bass, this tune becomes undeniably cool, and it isn't long before we're treated to a lead on bass, followed by a drum solo, all in the first half of the track. There is a delightfully loose vibe about this track, in its structure as well as its execution, which gives it the feel of an improvised live performance. I am particularly drawn to the work on drums in the second half. This fantastic opener was written by Ernesto Cervini. That's followed by the album's title track, "Entering Utopia," which has a mellower start, like we are entering somewhat tentatively, unsure what utopia might hold. It is interesting, the different ideas we have of what utopia might be. This is a more relaxed, soothing place, a place without worries and danger, without the need to hurry. This one was composed by Artie Roth, and his lead on bass is at the heart of this piece. Yet it is the saxophone that leads us, that draws us in, and seems to speak for our experience as we enter the land of this track.
"Layla Tov" has an intriguing opening, the sounds of innocence, of childhood, but with a steady hum beneath that, which feels like it might take over, or like it is watching or perhaps even protecting. Then it suddenly stops, and there is the sound of a young child as the bass solo begins. This is another mellow piece, with a certain gentle beauty. The sound of the child returns toward the end. This one was written by Ernesto Cervini, as was the track that follows it, "Billyish," which comes in with a bright energy. This is a fun number with some wonderful work on drums that really drives the track and will likely get your toes tapping, your hips shaking. The saxophone itself in fact seems to be driven to dancing by that rhythm at one point, and then they engage in a dance together.
"Flood, Deluge" begins in a darker, slightly menacing place, a strong sense of danger lurking just around the corner, something from which we probably can't escape. And soon we are caught up in it. And the saxophone seems to mimic our own cries for help at one point. Well, hold on, because this ride gets wild as it reaches its climax. This track was written by all three members of the group. That's followed by "Look Down," the first of three short pieces on this album, all of which were composed by the trio. The other two are "Sgraffito," which is all about rhythm, and "Looking Glass." "Look Down" is followed by "Sycamore," a cool track, the saxophone at first having a relaxed, soothing vibe, while the bass and drums have a more lively, insistent thing happening. This one really grows and breathes, and the sax starts to wail. This track ends up being one of my personal favorites.
This album has only two covers, the first of which is Charlie Parker's "Cheryl." Artie Roth gets this one going on bass, and soon this track is hopping with a fantastic energy. And we get an exciting drum solo, helping to make this track another of the disc's highlights for me. "Memories Remain," written by Artie Roth, has a slow groove and features a kind of sweet lead on bass. This piece sneaks in and then takes over, pulling you into its realm. And once that saxophone begins to shout at the end, you'll find yourself totally immersed. The album then concludes with its other cover, "Blue Gardenia," written by Bob Russell and Lester Lee. TuneTown offers an unusual and wonderful rendition, with Ernesto Cervini playing bass clarinet.
                                                                                                                        Michael Doherty